the second child in a family with four children , born in Rotterdam , the Netherlands in 1953.
During Waldorf education in elementary and high school I have been encouraged in the artistic subjects , especially in sculpturing.
From this interest grew a long road of searching and experimenting , which happened for many years in my spare time.
Since 1991 I am occupied full - time as a sculpting artist.
Eventually , wooden sculptures evolved , which were symbolic of a inner emotional world.
As a result of back related issues , I switched to moulding my sculptures in wax only.
After a long search I found my present - day shape world , which is also based on my emotions.
My ideal is to act in supreme concentration and silence, to create the form that fits like a glove with the emotion , that caused the form.
Emotions , which I cannot express in words - but I show them by giving them a shape.
As a choreographer , I compose the sound of my emotions into a shape.
A shape world which I can feel all around me , like a movement from a silk scarf trailing a dancer.
Because I want to show the shape of the emotion , I remove myself from the emotion which results in a hollow centre in the bronze sculpture , which in turn is covered with a contrasting patina.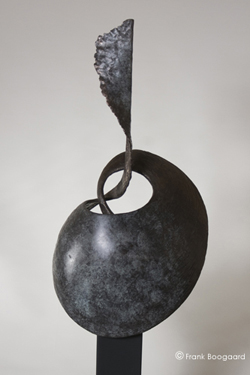 The arising bronze sculptures are unique , just like the moment that created them.
The evolvement ( process ) is more important to me than producing sculptures in quantity.
My preference is autonomous work , but commissions for companies , institutions and individuals , are an important part of my work.
Besides several galleries in the Netherlands , where I exhibit my work on a regular basis , I have also had exhibits in Germany , Belgium and Great Britain.
My work has found a home with a lot of private art collectors , companies , institutions , museums and municipalities.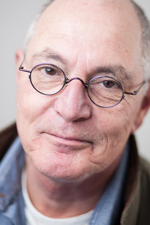 As you can see the rest of my website is in the Dutch language.

I'm sorry, hopefully the pictures tell their own story.

The prices shown below the bronze sculpture are without shipping.

I hope you enjoy.